Wedding Services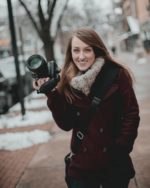 Hi, I'm Kelsey! I am the owner & head photographer of Lovefusion Photography. I've been doing photography passionately for at least 10 years. I took classes in photography in high school (film) and New York Institute of Photography. I truly would love to provide you with quality photography and superb service! Don't hesitate to book a session or just ask a question. Can't wait to work with you!
Any talent I have is God given and I do this all to bring fame to His name!
Submit an Event
Rules for Events:
Must be local to Adams County
That's pretty much it lol
Benefits of listing your event?
Your event will be shown on most pages of Gettysburg Wire
We'll cross-promote events on social media as our listings grow
It's free!
You can manage and add events at will
April/May Business of the Month