Wedding Venues, Vendors, and Services in Gettysburg PA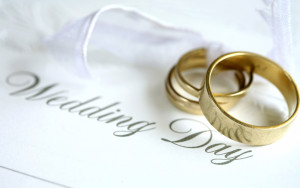 Gettysburg Pennsylvania is one of the most popular tourist locations in the United States.  As such, it is also a popular venue for weddings, and even destination weddings.  For the locals who are interested in supporting local businesses and locations with a Gettysburg Wedding, this is a good list of companies in the area that provide these services for your upcoming nuptials.
Businesses listed here are listed free of charge for now.  If you would like your business listed, feel free to contact us with your information.
---
 Hair and Makeup
Dental
Venues for the Ceremony
 Venues for the Reception
Venues for Showers and Rehearsals
Hotels
Caterers
Flowers
Officiants
Cakes
Bridal Gowns and Clothing
Jewelry and Rings
Invitations and Print
Limousine and Travel Services
Photographers
Wedding Websites
Music & DJ Services
Other Party Ideas & Locations
Submit an Event
Rules for Events:
Must be local to Adams County
That's pretty much it lol
Benefits of listing your event?
Your event will be shown on most pages of Gettysburg Wire
We'll cross-promote events on social media as our listings grow
It's free!
You can manage and add events at will
January Business of the Month