Guest Blogging on Gettysburg Wire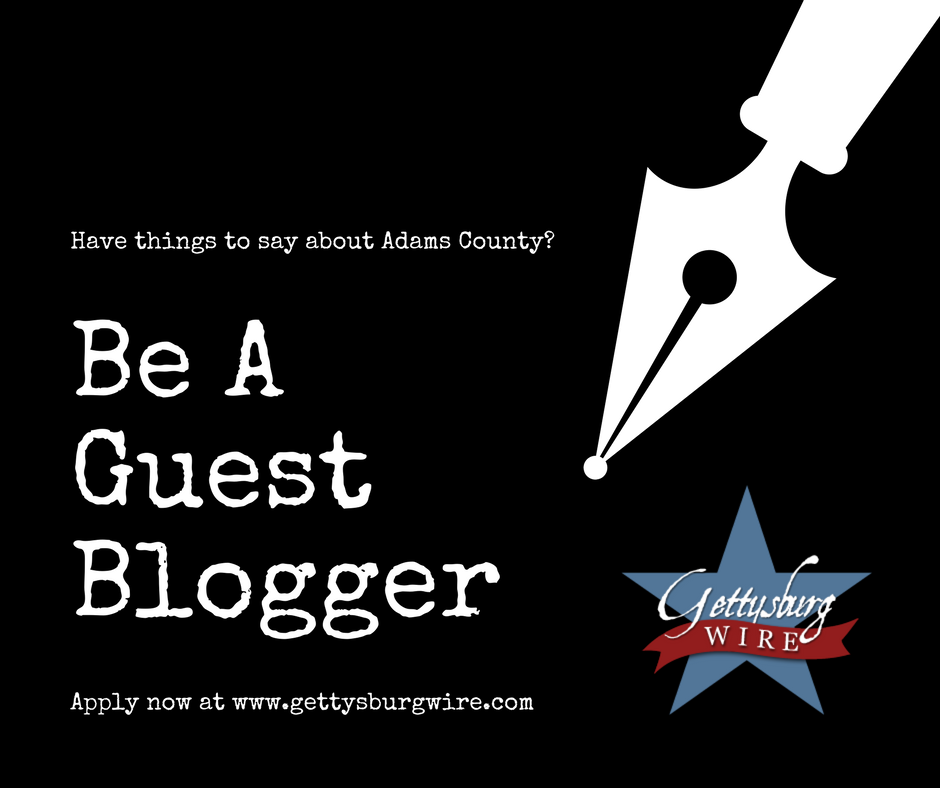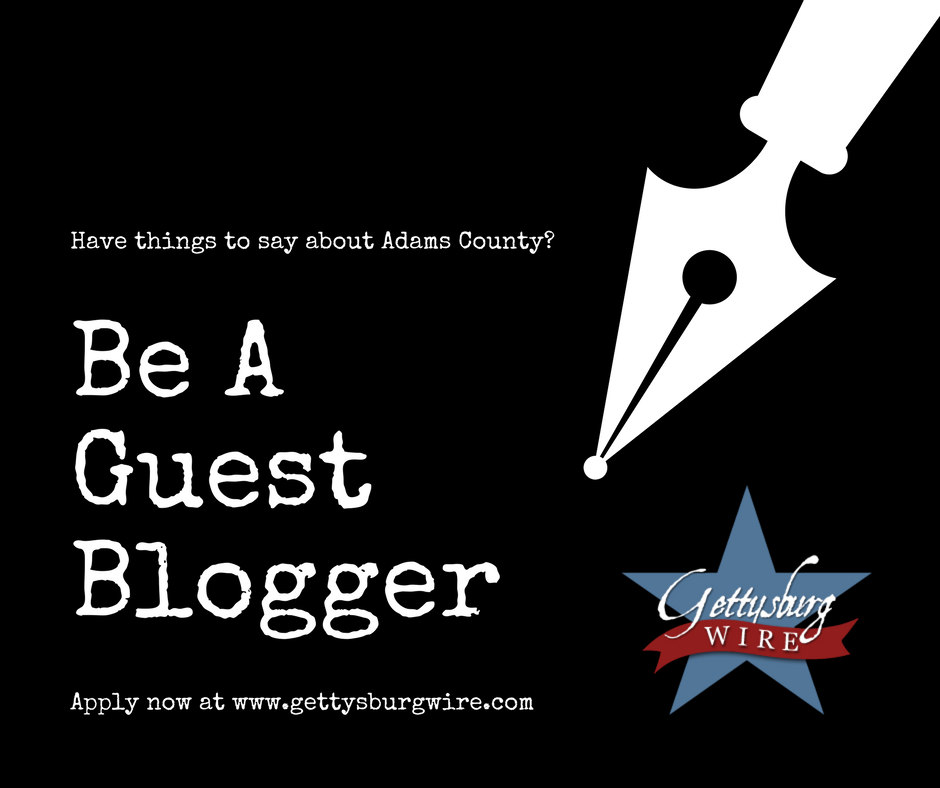 Welcome! We a happy that you may be interested in guest blogging/writing for the Gettysburg Wire. We are always on the lookout for local contributors that have a regular voice on local topics or topics of interest to Adams County Residents.
Here's What We Publish
Our niche on Gettysburg Wire is to create a useful portal for Adams County Residents and Businesses that allow us to build a stronger community and support the local economy independent of the tourist industry. We cover articles such as new or closing businesses, local tips and news, local issues that need awareness, local events and editorials, archiving local information such as family recipes, history and giving a voice to the locals about our community.
Here's What We Don't Publish
Gettysburg Wire falls into a gray area of trying not to be considered an official press news source or official jouralism, but still keeping residents up to date on things that may not be covered by our local newspapers. So while we definitely post news, we should not be considered the press, and our articles should not try to reflect as the press.
We also realize there is a very deep political divide in Gettysburg when it comes to bipartisan politics. We do not post federal political articles or even opinion pieces about politics. We do, however, occasionally inform residents about things that may relate to them politically, such as when to vote or when a new law or change has been passed by our local politicians.
The Benefits of Guest Blogging
Guest blogging on Gettysburg Wire does not currently come with financial compensation. Eventually, it might, but right now it is still too small to provide that. However, there are still some useful benefits to guest blogging here:
You can get your name out there to residents in Adams County. This is useful if you run a business or intend to run for local political positions or boards where most of the voting party tend to vote familiar names over issues.
You will be granted the ability to have a small bio and link to your business website below every article you create. This is free local advertisment for your diligent work to help create this portal for your neighbors.
If you intend to broaden your skillset or career in any form of writing, journalism, or social technology field, this would be a great addition to your resume.
Your approved articles will be posted around on our social media accounts, which reaches thousands of local residents. We will even create social media promotional graphics to help get your article out there.
What Will Be Expected
You will be able to choose the schedule on how often you would like to post an article, and you can choose the topic. All topics will be approved casually ahead of time, and all posts will be reviewed before going live so as to quality check the content so that it supports the vision of Gettysburg Wire. We will expect you to keep up with your desired schedule and that you will perform your own topic research for your article.
You will be expected to practice proper grammar, spelling, and sentence structure for your articles. If we are required to do heavy editing on a regular basis, then we will not support you continuing as a Guest Blogger here.
How to Apply as a Guest Blogger
To apply to be a Guest Blogger, simply fill out the form below:
April Business of the Month