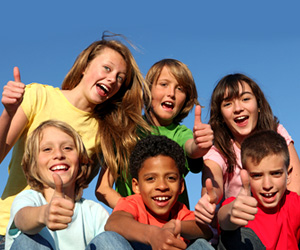 School has ended.  My route to work will be quicker with less buses on the road, which I am thankful for.  But now that school is out, what can kids get involved with around Gettysburg?  What choices to parents have for their children while they are still working their full-time jobs?
Summer Camp at Gettysburg YWCA – Not a set of full-day programs by any means, but certainly an activity for interested youths.  Some programs including swimming, soccer, gymnastics, cheerleading, and general summer fun.  Plus there are optional extended care programs available for an additional price for parents who need the extra watch time.
Summer Camp at Gettysburg College (Growing Place) – A full set of daily activities from mid June to mid August.  Includes outdoor activities, art, games, field trips, swimming, and meals.
Lutheran Camping at Camp Kirchenwald and Nawakwa – Day camps run from 9am to 4pm on weekdays, and children are divided into groups by age.  More of a religious bent in this programming than the others.
Summer Fun Days (Gettysburg Area Recreation) – A weekly day-camp from June to August from 9am to 3pm.  Campers are required to bring a bagged lunch, and children are involved in several projects such as field trips, swimming, crafts, and games.
Summer Camp at Gettysburg Arts Council – I can't tell if these are ongoing programs or just specialty programs for set days.  I'm assuming the latter, but their schedule isn't very clear.
Pine View Farm Summer Camp Weeks, Littlestown – Several themed weeks of activities for children that you can sign up for.
If you can extend a little outside of Gettysburg, the popular Camp Hashawha in northern Westminster has Summer Camp programs as well.
And aside from summer camp activities, you can always look for local sitters taking on extra young children to watch during the week to support their income.  If you know of any daycare centers or nannies that are looking to bring on extra children, feel free to leave a comment 🙂