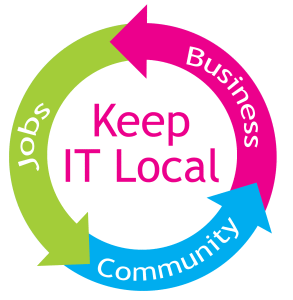 What new businesses have come to Gettysburg Recently?  Quite a few!  Of course, we are also sad to see some go, such as Wentz Stained Glass Studio.
Below are some of the new businesses that have come to town.  Have you used their services?  Let us know in the comments!
Grovescaping Landscaping – A new landscaping company based in Orrtanna, PA.  Looks like they are fairly new, and they have not yet posted photos of some of their projects, but we are looking forward to what they have to show us.  I do not see a website for them yet either, but I spoke to the owner and it is being worked on.
Boutique 229 – A new women's boutique that just had their Grand Opening today!  We didn't get a chance to stop by, but it is on our list.  I have not found a website for them (might I suggest these guys), but their facebook page has some really interested photos of the types of wares they sell.
The Academy for Media Production – They are having their grand opening next month in McSherrystown, and provide education on digital media production.  I may have to check them out myself for my own music production education!
Mag & Me Pet Grooming – A new pet groomer in the Hanover area!  I did not find a website, but their facebook is pretty active.
Have a new business in town?  Want us to give you a shout?  Let us know!  Our goal is to support all local business ventures and support the local Adams County economy whenever we can.  This resource is for the locals, afterall 🙂